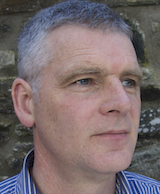 ICT sector mergers, acquisitions and investments hit a new record last year and the pivotal surge in dealmaking is forecast to continue during 2019.
Among the 800-plus ICT and software companies tracked by Megabuyte the number of deals last year escalated to 420, up 19% on 2017 figures. 
M&A accounted for 266 deals, 111 private equity and 43 capital market transactions, up 12%, 46% and 8% respectively, according to Megabuyte.com Chief Analyst Philip Carse (pictured) who says the numbers are indicative of the entire sector.
"The reasons for the high level of activity are numerous, including the need for strategic change in such a fast moving world," he stated. 
"This is facilitated by a wall of money in the asset management industry looking for high quality assets, along with historically low interest rates and banks eager to lend to either companies or private equity for M&A purposes.
"Trade buyers are also in a strong position with the UK tech sector generally enjoying organic growth, decent profitability and good cash generation."
The coming 12 months could be pivotal for the channel in shaping the M&A landscape for years to come, believes Knight Corporate Finance co-founder and Director Adam Zoldan.
"We experienced a record year in 2018 and continue to see high levels of transaction activity," he stated. 
"We fully expect the M&A market to flourish again this year, primarily as a result of continued and sustained levels of funding into the sector. In this environment it is key for business owners to plan and fully consider their aspirations."
Seeking to maximise the business growth potential predicted this year Comms Dealer has launched the ICT Investment Forum (sponsored by Knight Corporate Finance) which will be held on February 28th 2019 at BAFTA, 195 Piccadilly, London, and facilitated by TV and radio business journalist and presenter Simon Jack. 
To find out more about the ICT Investment Forum and to register your interest in attending the event please visit www.ictinvestmentforum.com