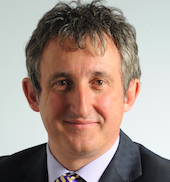 UKCloud has signed a Memorandum of Understanding (MoU) with Crown Commercial Service for the continued delivery of multi-cloud services.
UKCloud has supported the Government's Cloud First policy since the launch of the first G-Cloud framework. 
Gareth Rhys Williams, the Government's Chief Commercial Officer, said: "This agreement with UKCloud builds on the Government's Cloud First policy and incorporates key elements of the recent One Government Cloud Strategy. 
"It shows the Government's determination to adopt value for money technologies which improve services and ensure Government departments and their staff have the digital tools they need." 
Multi-cloud enables organisations to mix and match the right cloud technologies, and the right cloud deployment options (i.e. public/private/hybrid/secure) to best suit diverse and heterogenous environments which commonly span on-premises and cloud.
Simon Hansford, CEO of UKCloud, stated: "This agreement will encourage organisations of all shapes and sizes to recognise that a national multi-cloud provider like UKCloud is a safe, sustainable and affordable option to support and accelerate their digital transformation aspirations."