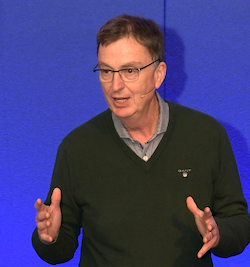 Zen is collaborating with CityFibre on developing a wholesale business service across the infrastructure builder's national fibre network. 
CityFibre CEO Greg Mesch stated: "With build or mobilisation already underway across 67 towns and cities, and plans to reach up to eight million premises, CityFibre is fast creating a nationwide wholesale full fibre platform."
Zen is CityFibre's third national consumer ISP to launch gigabit speed broadband services over its networks. 
Zen CEO Paul Stobart (pictured) added: "Full fibre is set to be the backbone of the UK's connectivity for years to come and we will offer this service through our network of 700 channel partners so they can make the most of FTTP and the move to ultrafast." 
The  initial launch covers four cities – Newcastle upon Tyne and Worthing in January, and Ipswich and Leicester later in 2021 – with plans to extend the service to more locations.