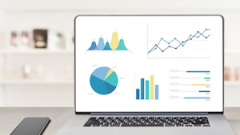 Net zero momentum is building as major channel companies write their own success stories following big steps taken towards delivering on sustainability commitments. But getting your net zero stance right is a challenge, so this month's Channel Forecast session put the spotlight on how leading comms firms are addressing the priority issues that make their net zero ambitions more meaningful and realistic, providing key insights that will help you to advance your own ESG journey.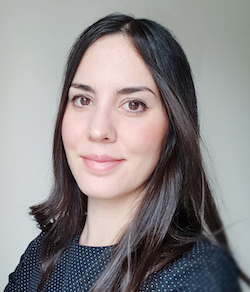 The comms industry has reached a critical point in moving the sustainability agenda forward with the evolution of carbon reporting and transparency across the supply chain coming into sharper focus. But gaining an understanding of the green metrics that sit outside an organisation's own operations is a big challenge, not least because Scope 3 data needs to be ascertained as robustly as Scope 1 and Scope 2 emissions. "One of the greatest challenges for us has been data availability and complexity around the collection of data from a number of different sources," said Maria Voukia (pictured left), Sustainability Manager, BT.
"Scope 3 accounts for 95 per cent of our total emissions so it is important to engage with our supply chain to understand where they are on their journey, and how we can help each other. We have also started to incorporate lifecycle assessments as a tool to understand the emissions of our products and services. And we are developing tools to help customers and partners understand their emissions too. This will gradually increase data accuracy across the whole supply chain, enabling us to be more accountable and transparent."
It's not incremental change we need right now, it's transformation in terms of how the business operates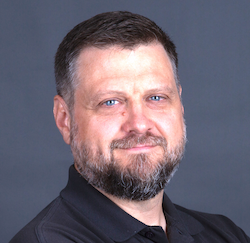 While establishing a Scope 3 target has merit, practical issues must be fully understood before targets can be considered achievable and realistic, noted Matthew Smith (pictured left), Senior Marketing Manager, Nimans. "Being in distribution, quantifying Scope 3 is the most challenging task, both upstream and downstream," he explained. "Looking at downstream, being able to analyse the historic data from different courier partners around distances and weights for every delivery, and establishing an ongoing method of tracking this has been a big challenge.
"In terms of upstream emissions, gaining an understanding from all of our suppliers, and there are many, of their methods of transport is quite an undertaking. But it's not impossible. When we talk to suppliers and couriers you'd be surprised how many are on this journey and have started to gather this data. There are challenges but they are not insurmountable. You need to take that step and get on the journey."
Every single member of staff in our business can make a difference. And in board meetings, the planet is at the table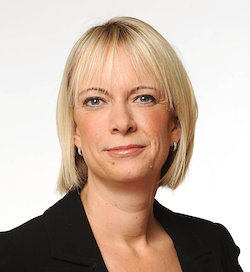 Despite the impressive work undertaken by many firms around ESG, getting to grips with Scope 3 emissions still presents an enormous challenge for all organisations driving their sustainability agenda. According to Fiona Ball (pictured left), Sustainability Director, Sky, a granular approach to detailing a company's carbon impact holistically is vital. "To get to net zero we all have to follow science in terms of the absolute emission reduction required across the value chain," she stated. "We've carried out lifecycle assessments on all of our products. This gives us a clear and accurate carbon breakdown of products from design, manufacture, the shipment and use of the product, enabling us to identify how we can reduce the overall carbon footprint."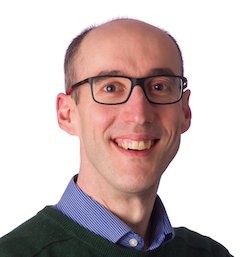 There is a growing opportunity to achieve supply chain alignment in reporting, with collective efforts resulting in companies being able to take effective action on the biggest priorities. "We found that 10 per cent of our supply chain accounts for 80 per cent of our emissions," said Stephen Warburton (pictured left), Managing Director for Partners, Zen. "The challenge is finding the data and understanding where they are. The process of gaining greater clarity is ongoing."
Ball also pointed to the major sustainability impacts of certain suppliers on Sky's net zero ambitions. The full extent of their emissions represents the most critical data, and the biggest challenge to gather and analyse. "We've identified the suppliers that produce the most carbon in our supply chain – that equates to 200 suppliers out of 14,000," said Ball. "Focusing on these suppliers means you can start engaging on how to work together. You need to measure to understand your focus areas, but also to see how you are doing and whether you are moving in the right direction."
Accountability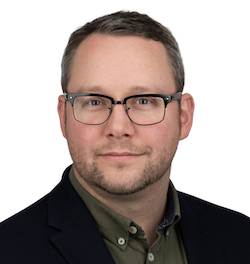 There are many reasons why understanding the supply chain's impact on the planet is important, and to gain insights the role of transparency and accountability cannot be over stated. "It's key to ensure that the supply chain is aligned to what you're seeking to achieve," commented Jamie Hughes (pictured left), UK Sales Director, Evolve IP. "You've got to look at the whole chain and there needs to be a ripple effect pushing suppliers and partners to work together. We are all trying to achieve the same net zero objective while taking full accountability for emissions."
Until you've done the exercise and gone through everything it's unwise to set targets and make claims
It is worth reiterating that transparency and accountability is vital to the net zero actions companies are taking now and in the future, not least to enable more informed net zero related decisions. "Businesses need to ensure transparency through clear processes, data tracking mechanisms, appropriate KPIs and regular reporting in line with standardised frameworks," added Voukia. "This is important to track progress, take responsibility and benchmark success.
"Strong corporate governance structures are also essential along with board level oversight of climate related issues and the integration of climate considerations into decision making processes. Furthermore, it is important to have dedicated teams or executives responsible for driving sustainability across the business and being held accountable for results and progress. Regularly communicating progress strategies and challenges with customers, investors and employees is important because these stakeholders also have a role to play. They are essential in holding businesses and governments to account for any progress or lack of progress."
The pace of change in terms of pushing forwards with sustainability initiatives is accelerating but it must move quicker still, according to Ball. "It's not incremental change we need right now, it's transformation around how the business operates," she added. "To that end, Sky's business transformation and governance process is led from the top. We also have ten working groups across the business with plans in place to understand their part in the transformation. This ladders up to the executive steering group, enabling us to look closely at measurements and performance."
Pillars of sustainability
The work done by Sky is reflected in progress made by Zen which underwent a steep learning curve as it sought to establish the strategic pillars of sustainability that would support the company's carbon reduction future. "We're 15 years into this journey," explained Warburton. "Initially, we thought there were two or three big things we needed to do, but quickly realised that we had to take smaller steps over a number of years. We thought we could do it all ourselves, then realised we needed help. So don't be afraid to ask for help from consultants and third parties.
"We also found that changing peoples' behaviours isn't easy. It takes time – that's been our experience. Be realistic about what you can achieve. We originally set out to achieve net zero by 2025 which in hindsight was clearly unachievable. But we were learning and wanted to be ambitious. So be realistic with those targets."
Baselining is a logical starting point on the road towards net zero, observed Smith. "It's about creating a base line and having robust systems in place to track and measure emissions," he said. "Establishing that baseline has been key for us to demonstrate our progress. Having internal oversight and governance from the top is also vital. It's easy to assign tasks and make ESG a box ticking exercise.
"But having fully integrated governance from the top and accountability throughout the entire business is important. We work with partners who verify and help us to understand the data which means we can be transparent and credible by making available the reports we generate."
Data centres
Another challenge to assessing a company's impact within the supply chain relates to data centres, and taking action on this issue has become central to Evolve IP's sustainability strategy, noted Hughes. "A key consideration is our data centre resource," he stated. "We're currently consolidating from four across Europe and we are in the process of taking two of those offline this year. We put a plan together that will reduce data emissions across the organisation by circa 30 per cent. We need to be smarter and not make decisions that impact the customer."
Transformation
In this way, Evolve IP can drive the transformation required to overcome vital sustainability issues and challenges facing the comms channel. Assessing impacts such as data centres helps providers steer towards where they want to go, making their net zero ambitions more meaningful and realistic not just for themselves, but for partners too. Yet no matter where you sit in the supply chain the key is to have experts in the business who know how to do lifecycle assessments and measure carbon footprints, pointed out Ball.
"That said, it creates a barrier if these activities are retained within the sustainability team," she added. "It needs to be owned and understood across the whole business and everyone in the organisation needs to understand their role. It's about communicating and building sustainability into the culture through as many ways as possible."