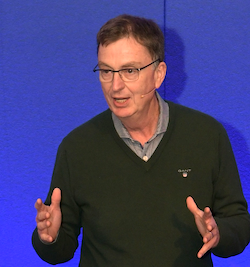 Zen Internet CEO Paul Stobart has called for a joined up approach with industry to ensure businesses and households are able to access gigabit broadband.
The rally cry follows a report by the Public Accounts Committee which raises concerns that the Government's latest promise on gigabit capable broadband is slipping.
 
"There's clearly a lot of work to be done if the Government is going to reach its already scaled back targets," stated Stobart. 
"The industry is committed to making full fibre a success. But in order to ensure targets are met and that those without sufficient connectivity, particularly in rural areas, have the speed and reliability they need, we need even greater collaboration between Government and the broadband industry to include the infrastructure players, the carriers and the service providers. 
"Each of these has a role to play in making this once in a generation infrastructure programme a success.
"It is vital to unlocking productivity and performance across the country and is the basis for the new post-Covid era of flexible working."