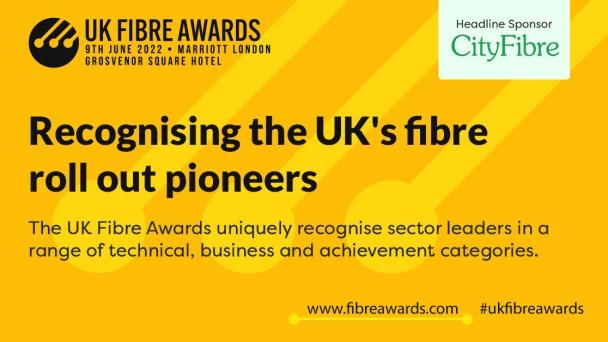 We are delighted to share that the shortlist for the inaugural UK Fibre Awards has now been announced!
The star-studded shortlist features the altnets, carriers, ISPs, contractors and advisors who deserve special recognition for their work at the heart of the UK's booming fibre sector.
The countdown now begins for the awards ceremony which will be held at the Marriott Grosvenor Square, London on June 9th, 2022. We hope to see you at the awards lunch and give our best wishes to all our shortlisted organisations.
To see the shortlist, visit the UK Fibre Awards website: https://fibreawards.com/finalists.php