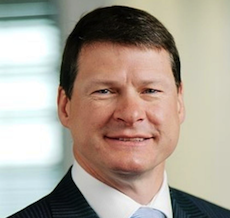 The former CEO of National Grid Steve Holliday, a dab hand at delivering national utility infrastructure projects, has been pulled in by CityFibre as Non-Executive Chairman.
Holliday was also Non-Executive Director of Marks & Spencer from 2004 to 2014 and the Defra Lead Non-Executive Director between 2016 and 2017.
 
"The Government's target for national full fibre coverage by 2025 is an ambitious ask but CityFibre is ready to play its part, connecting more than 20% of the market in that time," said Greg Mesch, CEO at CityFibre.
"Full fibre network infrastructure is fast becoming the next essential utility, underpinning the UK's competitiveness on a world stage. 
"As we continue to scale at pace, Steve is uniquely positioned to support us, providing deep insight into the challenges of delivering national infrastructure programmes and bringing his extensive experience of operating a national utility to bear." 
 
Holliday added: "The UK is undergoing a digital infrastructure revolution with full fibre roll out well underway. 
"As we have seen in other utility industries, the emergence of new players has greatly improved outcomes for consumers and is the key catalyst for a more vibrant and innovative market."