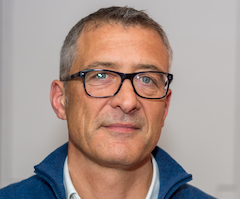 BT Wholesale is the latest provider available through Strategic Imperatives' Fibre Café aggregation platform, which connects disparate altnets and CSPs.
This will streamline access to BT Wholesale's products and enable those connected to the Fibre Café to access the provider's services without the need for further development or investment.
Gavin Jones, BT Wholesale's Channel Partners Director, said: "The Fibre Café strengthens our ongoing relationship with Strategic Imperatives, supporting how BT Wholesale caters to different customer needs, from network operators to system integrators and channel partners.
"Interface into the Fibre Café, empowers customers who are constrained by a lack of resources whilst managing conflicting priorities."
Through its unified interface, The Fibre Café now provides access to BT Wholesale's Broadband One suite of products as well as those offered by the group's B2B gateway.
Strategic Imperatives MD Wail Sabbagh said: "Adding BT Wholesale's connectivity portfolio to the Fibre Café has been highly anticipated by our customers and is a major step in delivering our vision of a unified national gateway into the UK connectivity ecosystem.
"The Fibre Café eliminates the spaghetti approach to integration and addresses the fundamental challenges associated with multiple interfaces, technology stacks and long lead times head-on."