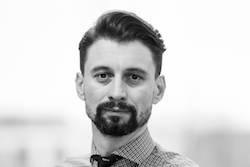 An urgent call to Boxx Communications prompted an emergency response that provided Milton Keynes University Hospital (MKUH) with a fibre connection in superfast time. The CityFibre 'City Champion' installed a five Gbps connection in 14 days followed by an upgrade during lockdown. 
Dean Burgin, co-owner at Boxx Communications, stated: "We typically have more time to deliver a project like this but after being called in at the last minute following delays the timescales were more than ambitious. 
"But by working collaboratively, we delivered the connection in time ensuring MKUH's broader digital migration plans weren't delayed; and we demonstrated where, as a value adding reseller, Boxx can fit into an organisation's procurement strategy."
Ollie Chandler, Head of IT Infrastructure at MKUH, added: "This is a massive step forward in improving access to care and has proven invaluable in keeping patients safe during the Covid-19 pandemic."
CityFibre is delivering the roll out of a city-wide full fibre network in Milton Keynes as part of its £4bn Gigabit City Investment Programme.
Jean Gowin, CityFibre's City Manager for Milton Keynes, commented: "It is stories like this that bring to life the immense value digital connectivity now plays in our lives. 
"Nothing is more important than our health and wellbeing, and digital technology can help to streamline service delivery, ensure the right people have access to the right data at the right time to improve outcomes and even provide new models of care delivery."