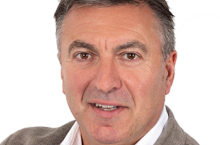 Westcon-Comstor has announced FY22 net earnings of $2.89bn (€2.13bn), up by 11.8%, following demand for all technologies in the Westcon International portfolio.
The distributor said EBITDA profit increased by 52% to $68.1m (€54.5m), compared to $44.8m (€35.8m) in the previous year, with gross margins averaging 11% globally.
Westcon International's gross profit jump up from $291.0m (€271.7m) in 2021 to $319.0m (€297.8m), by 9.6%, supported by strong results in both Europe and Asia-Pacific.
"Two years ago our company demonstrated strong resilience in the face of the pandemic and the FY22 results illustrate our ability to not just sustain strong momentum but to go beyond, adapt and win in a rapidly changing market," said David Grant (pictured), CEO of Westcon-Comstor. 
"Investments in business automation and digital tools are also paying dividends," added Grant. "Our focus on Solutions Lifecycle Management and building flexible payment solutions helped us to ensure that over 50% of our gross revenue in FY22 was recurring."