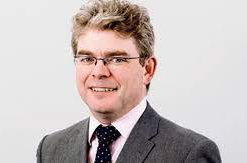 Strong growth in Gamma's indirect business during H1 helped to drive revenue and gross profit which grew by 8% to £234.7m and £120.4m respectively, with gross margin maintained and adjusted EBITDA growing by 13%.   
Gamma's first half financial results also show a strong performance in the European business which in local currency delivered a gross profit growth of 4%. 
 
Gamma reported healthy volume growth across the major product groups, including SIP trunks driven by voice enablement of Microsoft Teams via Direct Routing, and cloud PBX users (up 6% to 716,000 from 676,000. The number of cloud PBX seats in Europe increased by 7% to 137,000.
  
Interim CEO Andrew Belshaw commented: "Our Direct business in the UK has returned to growth as we had indicated it would once the effects of Covid had worked through. 
"The UK indirect business continues to be strong with good growth in the new variants of SIP which support MS Teams users. And our European business has increased the number of cloud seats by 7% despite a challenging economic environment.
 
"We are seeing some effects of inflation in connectivity and hardware costs which we are generally able to pass on to customers. We expect this to continue to increase in the second half and into 2023. 
"We are also seeing salary inflation which we continue to manage while focusing on retention and ensuring that we support our lower paid staff seeing unprecedented rises in the cost of living."