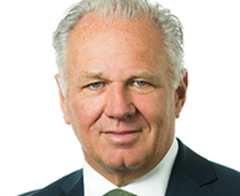 Computacenter saw revenues pass £5bn for the first time for the full-year 2019, with sales growing 16.1% (or 16.9% in constant currency) to £5.05bn.
The Technology Sourcing (resale) business grew 20.3% and the Services business went up 4.7%. Technology Sourcing sales were £3.8bn and Services generated £1.2bn.
Most of the overall sales growth came from acquisitions, with 80% of the £732m added coming from those sources, including from the US. 
France witnessed an organic increase in revenues of 15.7%, while Germany recorded revenue growth of 5.2%. The UK, however, saw a reduction in revenues of 1.8% as both services and technology Sourcing revenues declined. 
Computacenter CEO Mike Norris said: "Our services pipeline is the strongest we have seen for some time in both professional and managed services. 
"While we still believe customers will continue to invest in product, particularly in the areas of security, networking and cloud, it may well be difficult to achieve the same growth rates we have seen in recent years."
On the COVID-19 outbreak, Norris said it made forecasting the future 'even more challenging'.