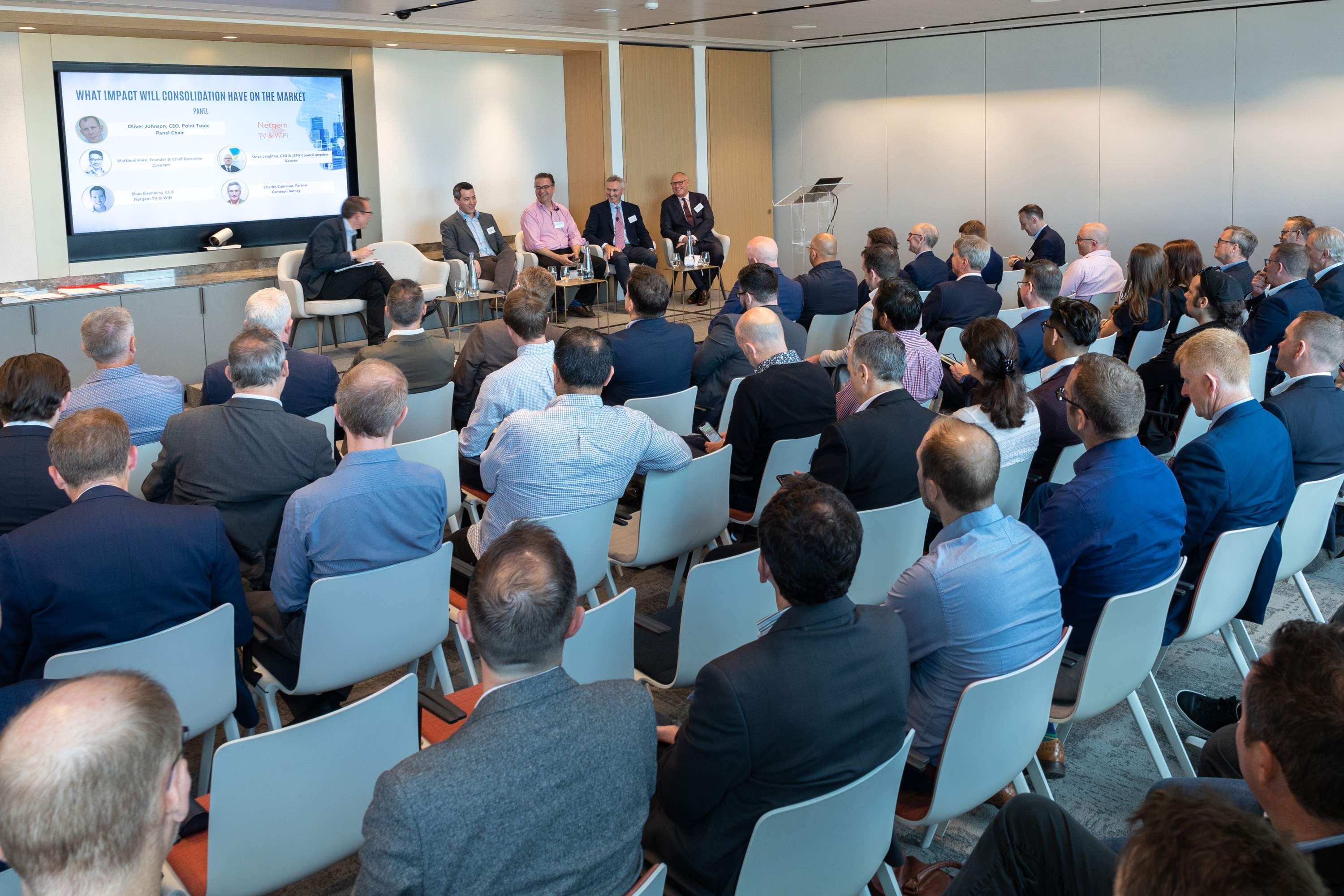 The Internet Services Providers' Association (ISPA) welcomed members to DLA Piper's London offices on Wednesday June 8th to attend its annual Business Model Summit, providing insights and networking for attendees.
The event focused on four key trends: market consolidation, gigabit-capable full fibre deployment, asset protection and the future of in-home fibre. 
A discussion on 'What impact will consolidation have on the market?' kicked off the event with panellists Matthew Hare, Founder and EO, Zzoomm; Shan Eisenberg, CCO, Netgem TV & WiFi; Steve Leighton, CEO, Voneus; Charles Cameron, Partner, Cameron Barney; and was chaired by Oliver Johnson, CEO, Point Topic.
This was proceeded by insights from a variety of ISPA partners providing deep dives into asset protection, fibre to the home, new WiFi and telecom security.
The panel slots concluded with a session on 'Deploying gigabit-capable broadband more rapidly to meet full coverage and a connected UK by 2030', BDUK policy maker, Matt Agar, Openreach Director of Regulatory Affairs, Mark Schumer, through to the CEOs of, Hyperoptic, Dana Tobak, and Gigaclear, Gareth Williams, as well as Rob Hamlin, from CityFibre. This was hosted by ISPA's Chair, Andrew Glover.