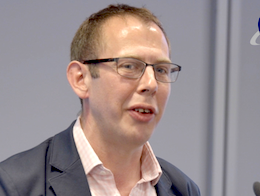 ISPA (Internet Services Providers Association) is bringing back its in-person annual Business Model Summit (8th June, DLA Piper's office, London), pulling together some of the sector's leading figures to debate, discuss and provide insights into how the industry will develop over the coming years. 
"ISP leaders will discuss the impact of a vibrant and dynamic sector that is expanding at an unprecedented rate," said a spokesperson.
"An estimated £30bn has been pumped into the sector to rapidly progress the roll out of gigabit capable broadband across the nation, creating an interesting dynamic within the industry itself. 
"The focus is on roll out, consolidation and growth – three words that define the vibrant and maturing broadband sector, as the country strides towards the ambitious 85% gigabit capable fibre coverage by 2025."
The event is free for all ISPA members and personnel from ISPs, with a free networking lunch and post-event drinks. 
To attend or find out more information click here
Pictured above: Point Topic CEO Oliver Johnson who will be taking part in the panel discussion titled 'What impact will consolidation have on the UK broadband market'.