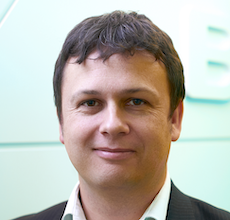 BT Wholesale's business connectivity portfolio has been boosted with the addition of an Ethernet FTTP solution, giving access to network speeds of up to 1Gb with ultra-low latency, said the firm.
 
BT Wholesale claims to be the only provider in the UK offering SoGEA (Single Order Generic Ethernet Access) and FTTP on both its broadband and Ethernet portfolios.
Paul Beacham, Senior Manager, BT Wholesale, said: "As the UK prepares for the withdrawal of the analogue PSTN network in 2025 and begins to migrate towards fully digitised networks, businesses need future-proofed connectivity solutions that support their digital transformation journeys and their demand for greater bandwidth and speed.
"The announcement also reinforces BT Group's investment in full fibre. We're committed to growing our FTTP coverage across the UK and are accelerating our FTTP build to reach 20 million premises by the mid-to-late 2020s.
"With Ethernet FTTP, we're responding to increasing customer needs for network speeds and reliability."
In locations where Ethernet FTTP is not yet available, BT will provide wholesale access solutions such as SoGEA, FTTC solution, and dedicated fibre connectivity using Ethernet Access Direct (EAD).