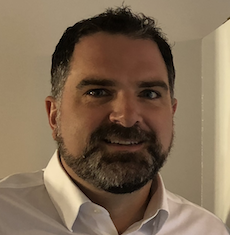 If the Covid 19 crisis worsens resellers can offset any fall in revenues by taking advantage of the massive drop in oil prices and switching sales teams to selling energy. MD John Haw claims the time has never been better to help customers save costs on their energy bills.
 
"There is no doubt that system sales will decline, this will leave many partners with a revenue gap, which can be filled by switching sales teams on to energy.  Not only will this help your business in the crisis, but will also help clients weather the storm and reduce the financial impact of the pandemic."
 
Haw also believes employees working remotely will be looking for things to do and housekeeping tasks will become a key focus.

"Energy is very much part of the housekeeping.  This represents an opportunity for the channel, especially in the current climate, where prices are at one of the lowest point they have been in five years.
"The demand for oil is slumping due to the Corona outbreak with many countries now on lockdown and the UK set to follow.  A 50% in oil price has been exacerbated by the fall out between Saudi Arabia and Russia who are both promising to flood the market with oil in an all-out price war for market share," said Haw.
 
"Businesses are going to be under a huge strain in the coming months, especially financially, if offices and shops are forced to close. Resellers can help clients save money, reduce their overheads and offset turnover just by obtaining their energy bills.
 
"We are able to buy in advance by up to five years, so now is the perfect time to secure your clients a low rate on their business energy contracts," he added.
 
ICT providers keen to know more should register for Fidelity's Energy Update Webinar at 10am March 26th. Email marketing@fidelity-energy.co.uk to register.