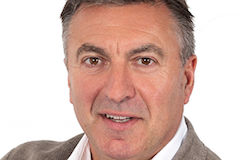 A sharper focus on operational matters, data and insights is set to help Westcon-Comstor shape its future channel strategy, and to ensure ongoing alignment with the key determining factors the distributor has joined the Technology & Services Industry Association (TSIA).
TSIA is best known for providing frameworks for best practices and performance benchmarking. It has over 40,000 members across 96 countries.
Westcon-Comstor is also joining the Association's XaaS Channel Optimisation Advisory Board, which provides insights into XaaS models.
The distributor says it will be able to access independent and data-driven research to 'help advance partner models and find new avenues for growth'.
David Grant, CEO of Westcon-Comstor, said: "As vendors move towards XaaS models and partners navigate a future where recurring revenues, having a seat on the XaaS Channel Optimisation Advisory Board puts us at the centre of this evolution."