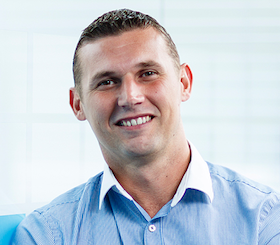 Tech Data and Giacom channel partners will now have access to new range of cybersecurity solutions as the distribution duo both sign on with Sophos.
"This deal presents us with the opportunity to offer value to all partners selling Sophos security whether they are platinum partners or just starting out on their security journey," said Alison Nixon, Director - Security, Tech Data Advanced Solutions, U.K&I.
"We can help them digitally transform, accelerate and grow using the tools, platforms, automated processes, and resources to support every aspect of their enablement and business development"
Mike Wardell, CEO Giacom, added: "Adding Sophos to the Giacom Cloud Market increases the strength of our security portfolio."
The pair join Arrow ECS as Sophos looks to widen its distribution network in the UK.
Jonathan Bartholomew, VP of Sales for EMEA North at Sophos added: "The onboarding of two additional distributors advances our mission to provide partners with cybersecurity solutions that help organisations defend against ransomware and other cyberattacks."