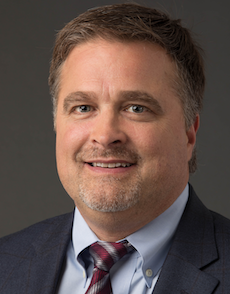 Hot on the heels of its purchase of Bristol-based cloud services provider Inty, ScanSource has put its European and UK hardware businesses up for sale and set out its stall as a cloud-only distributor for UK resellers.
The company says it aims to be the leading partner for resellers seeking to meet growing customer demands from end users for 'everything connected' cloud solutions.
Speaking at the company's Horizon partner event staged at Wembley Stadium, EMEA President Paul Constantine (pictured) and Vice President of Cloud Solutions and Services Paul Emery outlined the company's new strategy to help partners embrace cloud opportunities.
"From now it's everything cloud," stated Emery. "With the acquisition of Inty it's clearly the direction we're going in, bringing new opportunities and new revenue streams to partners."
Emery pointed out that acquiring cloud specialists is nothing new to ScanSource which has previously bought Intelisys and Salesforce cloud consultant Campango.
"We already have thousands of partners transacting at this level," he added. "What we're doing now is bringing this capability to ScanSource comms partners and new partners. It's not just about communications, it's about multiple cloud elements, so the proposition becomes a complete end-to-end solution with connectivity, UCaaS, SECaaS (Security as a Service), data centre services and, with the integration of Inty, Microsoft plays a big part in that."
Constantine reiterated that ScanSource will continue with its traditional distribution business in the US, Canada and Brazil, but the UK operation will now be 100 per cent laser focused on cloud, and hopes a buyer will be found soon for the hardware business. He also did not rule out further acquisitions in the cloud space in the future.
"It is sad to divest a business that we've been in for almost 20 years in Europe and in the UK, and hopefully a great partner will step in to take care of our people and customers on the hardware side," commented Constantine. "There is so much neat stuff happening in the cloud space here we felt it was important for us to focus our resources on where we could get the greatest return."
Emery believes that most resellers will now want to talk about being ready to provide cloud solutions for customers and says ScanSource has the support mechanisms in place to assist.
"Most of our partners are hesitant to invest ahead, which we understand. The role we play is to not to push too fast, but be on hand when partners are ready to start offering cloud solutions, whether it's just selling Microsoft Office 365 licenses or UCaaS CRM solutions."