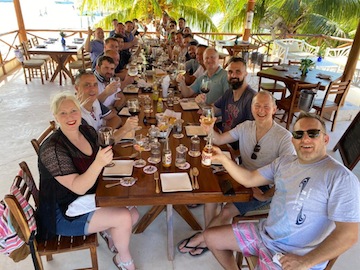 Twenty of Pragma's most incentivised and fastest growing partners were rewarded with an all-expenses paid trip to Cancun, Mexico, in January.   
Pragma Sales & Marketing Director Will Morey said: "It's great to spend quality time and have fun with the partners who've helped propel our business forward in 2019. 
"With new products and a series of value additions planned for 2020, we're convinced our reseller partners are well on their way to joining us on the 2021 incentive trip to Rio, Brazil!"