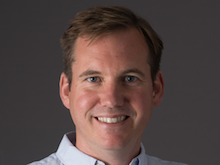 An online partner training initiative kicked off by Pragma attracted over 180 channel partners keen to learn about how they can adapt to a new normal in terms of both their sales approach and business model.
"The objective of the Ideas Lab digital event was to provide resellers with new sales processes that could support them in the current changing market," stated Pragma's Sales and Marketing Director Will Morey.
"96% of attendees felt that adapting their sales approach to a remote selling model was their highest priority, showing just how important this matter is. 
"To ensure resellers were able to take advantage of a new selling strategy, attendees were presented with demonstrations of new tools and software such as iPECS2TEAMS, Microsoft Bookings and Web Listings."
Attendees also got an early view of a new remote installation video toolkit, iPECS QuickStart and iPECS QuickQuote, to help resellers quote and collaborate with end users over video conferencing software such as Teams, Zoom or GoTo Meeting. 
Simon Langford, Co-founder of Berry Telecom, said: "The Ideas Lab was a refreshing outlook on what other reseller partners are doing to adopt new strategies and processes."
Morey added: "We were able to provide our resellers with the tools they need to secure success in the new normal working world."
To meet high demand for training Pragma will be offering partners a variety of sales-based learning sessions for remote demonstrations, telecommunications technology overviews,cloud and on-premise features and benefits run-throughs.