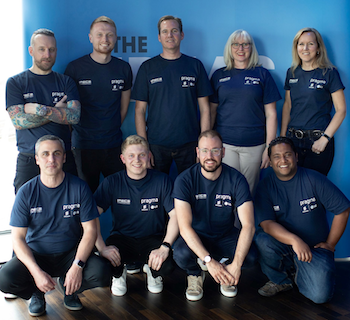 A series of idea exchange and insight events staged by Pragma helped partner delegates to get to grips with new technologies from Ericsson-LG and gain updates on the UC distributor's other vendor propositions.
Dubbed the 'Ideas Lab Tour', the events were staged at venues in Edinburgh, Leeds, Cheltenham and London. 
Delegates were also apprised of insights to help them better prepare for 2020, when UC penetration is tipped to reach 100%.  
Other topics included integration and innovation, AI in contact centres, connectivity and digital sales and marketing.
Anthony Beard, Director at Chalvington Group, noted: "It was good to see so many resellers exploring new opportunities at the Ideas Lab Tour. I found details of the new training academy, product roadmap and feature lists to be useful."
Pragma Marketing and Sales Director Will Morey added: "We were able to provide our resellers with a glimpse of what the future holds, help them adopt new approaches to add more gross profit to deals, and differentiate product offerings to continue their upward trajectory."
Pictured: Pragma's Ideas Lab Tour team