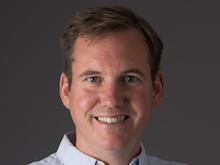 A new channel focused service has been launched to help resellers engage more effectively with customers via social media.
BeSo Social has been created by Lewes based marketing business GetCrisp, specifically with the telecoms industry in mind. It aims to help channel companies keep engaged with customers during the Covid-19 crisis and beyond by acting as a 'Virtual Social Marketing Manager'.
"Many telecoms companies really struggle with capacity and social accounts often get neglected," said GetCrisp owner Richard Knight.  
"Although platforms like Hootsuite and other social sharing platforms can help with posting to multiple social accounts simultaneously, the real time-consuming part of managing social posts is coming up with engaging post ideas and curating the content. 
"BeSo Social bridges this gap and has thousands of posts specific to the telecoms industry that are ready to go. You can link your social accounts, add your own personal touch to the posts and schedule individually or up to 12 months' worth of content. With new content being added weekly you'll never run out of engaging content to share with your audience and potential customers. 
"The BeSo content team are all from telecoms and technology backgrounds so you can rest assured that not only is the content engaging but it is also factually correct," added Knight. 
Will Morey (pictured), Sales and Marketing Director at service provider Pragma, believes BeSo Social is a real game changer for the telecoms industry and Pragma partners.
"With many resellers transitioning from traditional sales to a digital model this product could not have come at a better time! We're excited to see dedicated categories for Ericsson-LG iPECS products that really push the benefits of all the great features our solutions have to offer," he said.