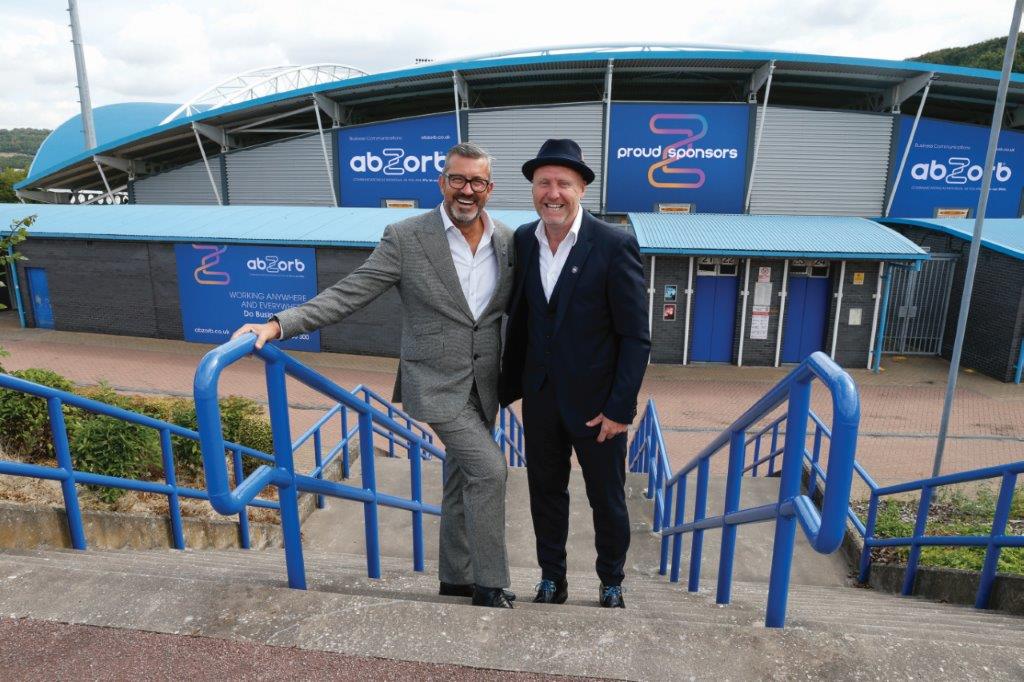 Abzorb has renewed its sponsorship deal with premiership club Huddersfield Town FC.
The agreement sees Brighouse-based Abzorb, become named sponsor of the South Stand (aka The Cowshed), situated behind the goal, for two more years.
Abzorb's logo will also feature on the back of training wear which is worn during all first team training sessions at PPG Canalaside.
Abzorb founder Steve Beeby said: "Huddersfield Town had a remarkable 2017/2018 season which resulted in the club retaining their place in the top flight of English football. That's no mean feat and we're delighted to have renewed our partnership with the club for the next three years.
"This time we are sponsoring the South Stand, which has been the scene of many great moments in this club's recent history. We believe Huddersfield Town and Abzorb share the same values and ethos which is why we continue to work together – something we are all looking forward to over the coming months and years."
Abzorb provides communication services direct to B2B as well as through its national network of over 300 reseller partners alongside BT, O2, EE and Vodafone.
Sean Jarvis, Huddersfield Town's Commercial Director, said: "Abzorb's support means a lot to Huddersfield Town. Steve and his team have built a fantastic local business, so we're naturally delighted that Abzorb has partnered with the club for the fourth straight season."
Picture shows Sean Jarvis (left) and Steve Beeby in front of Huddersfield's South Stand.