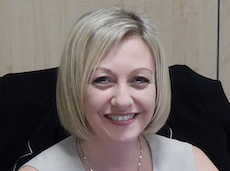 Managed support services company Support to Win is providing flexible 'wraparound' access to its comms support services ahead of the Government's new rules allowing companies to utilise furloughed staff on part-time hours from July 1st.
According to CEO Julie Mills, comms partners could face certain challenges in their return to BAU and she claims that Support to Win's new service will de-risk the process, enabling resellers to bounce back in sustainable steps.
"Returning to normal has to be a series of interim steps, safely reintroducing employees back into the workplace and taking stock of changing business priorities," said Julie Mills, CEO at Support to Win.
"Economic restrictions are starting to lift, but with it begins the steady withdrawal of the Government furlough scheme. 
"The signs are we will see new pockets of demand met with potential gaps in staffing, and we are on hand to fill-in and help channel businesses on their road to recovery." 
For comms resellers targeting rapid growth to catch up on 2020 sales targets, Mills argues that outsourcing non-sales functions can be a positive step.
"Many partners are getting into sales mode like never before and could look to outsourcing support for a time, so that standards are kept high, customers stay happy and key staff don't get distracted away from revenue," said Mills.