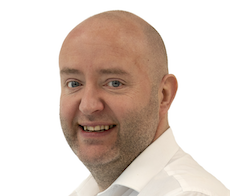 One of the most apt  solutions right now is also one of the least understood, says CityFibre Pre-Sales Technical Manager Lee Hill who provides a guide to Private Wide Area Networks (PWANs) and their role in the Covid-19 lockdown.
The coronavirus crisis is hurting all organisations in lockdown and future planning is in limbo amid the ongoing uncertainty. What is clear however, says Hill, is the need to clarify PWANs, how they work, the services and solutions they include and utilise, and how they compare to IP VPNs, MPLS or SD WAN solutions – and why they are particularly suited to managing the current lockdown. How? Because PWANs enable a number of locations to share data, often without the traffic passing over the Internet. They can also include centralised Internet breakout shared between the sites, thereby pooling bandwidth and reducing the need for expensive security hardware in each location.
"A PWAN is a bespoke network which can connect multiple sites using a variety of technologies, and can include business services such as VoIP and firewalls to provide secure access to centralised systems and many more specific features the client requests," said Hill. "A PWAN can utilise a variety of connectivity options to provide full resilience such as leased lines, carrier diverse leased lines, xDSL and 4G backup. All of this is provided without the need to create VPN tunnels that cross the Internet and all connectivity is terminated directly into the secure PWAN infrastructure."
In essence, noted Hill, a PWAN is the same as an IP VPN or MPLS solution, but an SD-WAN is a different solution altogether. "An SD-WAN's purpose is to make the implementation and management of a WAN much more efficient and user friendly," he added. "By separating a network's hardware from the systems which run it and making more efficient use of Internet connectivity it can greatly improve resilience and bandwidth when multiple routes are available.
You need to get a full and clear understanding of the issues the business is facing
"However, the control of all traffic leaving the site is the only part that's in your hands. After this point, it still has the potential to cross multiple carriers and peering links, therefore the number of variables outside of the customer's control that impact on service quality is much greater. It is also important to consider that unlike an MPLS network, the initial configuration demands are likely to be more complex if bandwidth is at a premium or contended circuits are utilised."
Key considerations for PWANs are often resilience and security, pointed out Hill. The network must be resilient as it's integral to business continuity and therefore most PWAN solutions incorporate a system of back-up connections and auto-switchover in case of a fault or issue. "Similarly, through the use of centralised managed firewalls we can ensure the security of the data and even host servers in highly secure colocation spaces to provide complete disaster recovery too," stated Hill.
He reiterated that an effective PWAN can help a business to improve flexibility by connecting multiple sites and supporting remote workers. It can also support secure access to centralised business critical systems such as CRMs enabling staff to work remotely or on the road, improving efficiency and productivity. "And of course they can save businesses significant costs by unifying their communications infrastructure and connecting multiple offices," said Hill.
On the channel opportunity Hill noted that PWANs deliver significantly larger margins than standalone services and enable partners to deliver a complete solution, adding additional services to their portfolios (such as voice or security solutions) and generating increased customer loyalty. "The partner can choose to manage the solution on the customer's behalf as a consultant, generating recurring revenue," he said.
A comprehensive PWAN can fully support remote and home working which is critical in the current pandemic. It can enable full secure access to business critical systems across all departments regardless of location and with confidence in the security of the data. "The partner can fully manage network performance, bandwidth utilisation and resiliency to ensure optimum efficiency and productivity," said Hill. "With certain connectivity bandwidth can be upgraded as and when needed."
When proposing a PWAN solution it is best to adopt a consultative approach from the outset, noted Hill, to ensure all bases are covered and all requirements are met from the beginning. "It's much harder to add and amend things mid-process than it is to get a full understanding from the initial talks," he commented.
"You need to get a full and clear understanding of the issues the business is facing and the problems they are trying to overcome. Then you can work together to devise the best solution to those problems while often adding further benefits at the same time, such as cost savings and Unified Communications. Be clear in your comms throughout the process and keep checking that nothing has changed in terms of customer requirements."