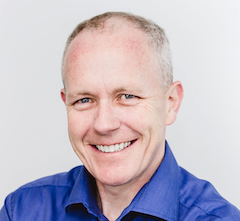 From the moment Covid-19 smashed into the UK's business community the credentials of executive leaders and their people were put to the test. And as a 'commander-in-chief' at a moment of crisis, Onecom CEO Ben Dowd acted decisively.
Dowd's, and Onecom's, adaptability has proved well suited to the Covid-19 crisis. He is currently managing the business back to a 'new normal', and his detailed 'change' plans also build on long-established strategies that are set in stone. "Life is, and will be, very different as we move through a series of phases from 100 per cent remote working to a full return," stated Dowd. "Apart from a small team in the warehouse, the remaining 99 per cent of the organisation are working from home. We have performed well in this new environment, and while some are desperate to return to the office, many are enjoying the positives that working from home can offer."
Onecom staff won't start returning to the office until September at the earliest, noted Dowd. "We made this decision for three reasons: The current Government advice is to work from home if you can – which most of us can; we have a number of working parents who would find returning to the office impossible given the lack of childcare options through the summer holidays; and under the two metre ruling we can only support up to 20 per cent of the workforce coming into the office at any one time," he explained. "The decision also gave our people some much needed certainty."
In the meantime, Onecom has built a business continuity plan which is set to get under way. "We will test the plan with one office according to the current two metre social distancing rule and see how that feels for staff before we look to roll it out," added Dowd. "It will feel very different from life in the office before lockdown, so we will all need another period of adjustment as we start to move back. If the Government drops the two metre rule to one metre then we would look to accelerate our return, in combination with a revamped flexible working policy."
We are living proof that a family first approach not only makes personal sense, it makes business sense too
Despite the upheaval, Dowd's strategy has not changed as a result of lockdown. When LDC invested in Onecom it was agreed that the ambition was to achieve three-fold growth over three to five years through organic and inorganic means. Towards the end of 2019 and early 2020 Onecom invested significantly in additional headcount and systems to drive organic growth, and it has developed a strong pipeline of acquisition targets which Dowd hopes to convert on in the near future.
"Undoubtedly, what the current market has shown is that there is accelerated demand for UC and hosted solutions and likely to be a quicker acceleration away from on-premise solutions," he added. "The inevitable inability of engineers not being able to enter customer premises has meant that there has been greater demand for services that can be spun up and provisioned remotely to enable employees to work from home. Examples of this include video and audio conferencing, cloud-based contact centre platforms and disaster recovery solutions.
"We quickly responded to this change in demand by changing our approach and focus in our lead generation and sales conversations. We are now doing a lot more business over video conference, and I expect this to become a more permanent feature of how we operate in the future."
 
The biggest challenge to returning to BAU, says Dowd, is the pace at which businesses can get back to 100 per cent capacity, particularly given that many sectors are still totally shut down and many will be operating at partial capacity for a prolonged period. "Furthermore, any bounce back will be driven by consumer confidence to spend, and given the phased easing of Government support this is likely to drive a gradual bounce back rather than an immediate one," said Dowd.
"Once Government funding has been withdrawn for furlough and other loan schemes we will be watching to see how many businesses can stand on their own two feet and make it into 2021. On top of this, we will need to carefully manage a phased return to the office and further change for our employees. Office life will be quite different in the short-term and the adjustments we will have to make to keep the office environment safe may feel awkward or uncomfortable for some.
"While we are doing detailed planning, it's hard to predict every eventuality when you are doing something for the first time, like re-opening an office under Covid-19. Communication will be key to mitigate issues and minimise disruptions. Ultimately, there is no 'return to BAU', we are already in a sustainable BAU position. I see returning to the office as simply the next phase in our development as a company."
 
Notwithstanding the many issues caused by Covid-19, none of which any company is immune to, Dowd says Onecom will exit this crisis with a number of positives. "We realised immediately that good and regular communication would be key to maintaining the operation," commented Dowd. "At every level communication and engagement has gone up. Everyone is utilising Microsoft Teams, most keep their videos switched on and we feel tighter than ever as an organisation. This situation has created a level playing field where we are all easily accessible if needed and support is readily available for those that have struggled. The informal virtual catch ups with staff have taught me that personal and visible engagement can achieve the same things as physical engagement and help to energise not just me but the whole organisation."
In fact, enthused Dowd, he has never been able to engage with so many people so easily. "We've run weekly and at times bi-weekly virtual roadshows," he said. "Morale has been kept high with virtual scavenger hunts, competitions and generally having fun. Since I joined Onecom in November 2018 I made it clear that a work-life balance was essential and that we should all put family first. During this crisis, we've been able to live up to those expectations. We are living proof that a family first approach not only makes personal sense, it makes business sense too.
"Clearly, the Covid-19 pandemic has been a real challenge for us all and not something we would ever want to go through again. However, it's important to maintain and keep doing the things that have inspired us during this crisis when we eventually come out the other side."
The best thing about lockdown...
Saving time by talking over Teams rather than driving all over the country. This has opened more meaningful conversations within the business and given us all more time to spend with our family and loved ones.
And the worst...
Not being able to have face-to-face sessions and conversations. There is still a place for seeing people in the flesh. We were able to cope with lockdown because of the time we spent together in the office beforehand. I can't wait to get my team together, walk the floor and engage with people in a more human way again.