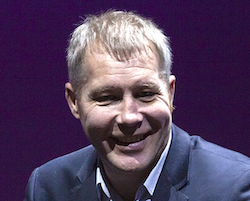 What emerges in the comms market from coronavirus could be on a par with the 2025 switch to all-IP, as swathes of the nation's workforce experience the productivity benefits of home working for the first time.
Many are using collaboration platforms such as the ever popular tool Microsoft Teams, which all agree is having an impact on the UCaaS space.
Microsoft has taken a strategic decision to drive its UC proposition and Teams enablement through Direct Routing and a programme to support partners, which all adds up to a business opportunity for the channel, believes Paul Wakefield (pictured), SIP Trunking Product Manager at Gamma. "Microsoft recognises the role of the telco, delivery partnerships and customer choice around voice services and is in effect enabling the channel to deliver voice on Teams, while securing the extended use of Teams as a complete UC platform," he stated. "Microsoft will continue to be the dominant partner in any relationship, but for the first time in at least a decade this currently feels a little more like a real opportunity."
The channel's greatest opportunities are in both enabling Microsoft services and supporting deployment through professional services, technical expertise, customer service and product differentiation. "Some might be fearful of Microsoft bypassing the channel and going directly to customers," added Wakefield. "So it's important for channel partners to ensure they understand where they can add value and how they can make money. It's in Microsoft's interests to support the channel as a critical route to market, particularly with the blurring of the lines between traditional IT and telecoms and enabling active users as opposed to simply selling licences. The value for the user will be to provide an end-to-end working solution that meets their business needs."
Microsoft Phone System isn't a fully fledged PBX replacement today, although the development programme is heavily resourced and catching up quickly. "This allows for opportunities for feature and service enhancements, either filling current feature gaps or augmenting the capability with integrated services such as cloud contact centre, business analytics, PCI services or other niche capabilities," stated Wakefield.
According to Emily Fallon, Senior Channel Marketing Manager for EMEA at RingCentral, the rise of tools such as Microsoft Teams highlight demand for new ways of working and reinforce the opportunity for UCaaS. "Companies are recognising the value of including multiple channels of communication, whether that's instant messaging, voice or video chat," she said. "Combining functionality and giving employees the tools they need in one place will open a world of new possibilities for businesses. With working practices evolving, team collaboration is a natural progression in the digital workplace."
MS Teams is a 'great product for project collaboration', agreed Ian Rowan, UK Channel Manager at Wildix, but as a UC platform it still lacks many of the basic functions businesses need and expect, he claims. "Integration is the key," he stated. "If the customer is sold on Teams then let them use it on the desktop and deploy a UCaaS platform that integrates to give them what they need. Teams is also great for raising awareness of what is possible with a UCaaS offering. There are not many companies that have the marketing budget of Microsoft. However there are many that do UCaaS much better, so focus on the areas you can win and let MS Teams be the project collaboration platform."
That Teams is having an impact on the UCaaS space is not in doubt, agrees Richard Buxton, Head of Collaboration at Node4. "There is still a perception among many customers that Microsoft Teams is free, since they receive it as part of subscriptions that they would take anyway (such as the Office suite)," he said. "It is also well integrated into the operating system and other applications. All of this is accelerating growth in this space.
 
"However, there are still some technical limitations, meaning that there are few customers completely replacing a feature rich PBX or hosted solution with Teams. Most customers have to retain other systems for some parts of their business. But in the coming months, Microsoft Teams will become stronger and will continue to threaten other vendors in the UCaaS space."