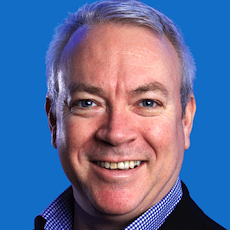 The Covid-19 pandemic has put a spotlight on remote working and undeniably highlighted the gulf between good and bad connectivity, a gulf that is not unbridgeable, emphasised Cloudcell MD Kevin Boyle who says poor connectivity is for channel partners to remedy.
With a significant opportunity for resellers to grasp, it's a chance to modernise archaic and inappropriate connections to homes and offices, believes Boyle, whose upgrade mission is advancing at pace.
"Despite a tough 12 months we've managed to grow our reseller base by over 150% and expand the company by 19% year-on-year," he said.
"We are seeing increased demand for wireless solutions deployed in residential settings as well as for business continuity, due largely to the drastic acceleration of remote working.
"We expect this trend to continue into 2021 as remote working becomes a dominant theme and the need for reliable high-speed, low latency Internet access becomes permanently essential."
Cloudcell's cellular technology and engineering expertise have combined to provide solutions and tools that help overcome the most challenging connectivity issues presented by Covid-19, pointed out Boyle.
"Wireless broadband solutions have many potential uses and can boost connectivity, providing a more reliable and well rounded end user experience," he stated. "Cellular and SDWAN as a connectivity solution is a viable alternative to standard forms of connectivity.
"Cellular is about much more than simply back-up. It is an entire solution in itself and offers great opportunities to resellers of all shapes and sizes to secure revenues from new and existing customers."
Boyle said his focus this year will be on consolidating progress made in 2020 and maintaining momentum in developing reseller partnerships in channel with cellular solutions from the company's connectivity platform called Cloudcell EQ.
Boyle reaffirmed that the potential use of 5G could 'dramatically' improve connectivity and to support partners during the pandemic Cloudcell has launched a revised set of commercials for Q1.
As part of its expanding reseller programme the company will also launch a marketing initiative later in the year and hold educational webinars, provide technical training and dedicated sales support to help partners leverage the EQ platform to full advantage.
In other strategic developments Cloudcell will roll out a 5G roadmap that encompasses the assessment of available technology, location testing and commercial models.
"We will help our partners to navigate the applications of 5G and its potential to boost connectivity to devices in many more locations," added Boyle.