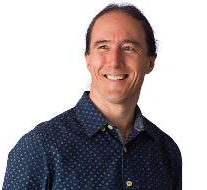 Zen founder and Chairman Richard Tang is to reprise his role as CEO following the retirement of Paul Stobart later this month. 
Stobart was appointed chief exec five years ago and his achievements include firmly establishing Zen as a green champion in the channel and beyond. 
"Zen has become a B Corp and cemented its credentials as an eco-friendly business," stated Stobart. "We have deployed solar, agreed our Net Zero plan with the Science Based Targets initiative (SBTi) and are becoming an acknowledged voice in our industry in the environmental space."
 
Stobart also oversaw revenue growth of 70% (annualised revenues sit at £110m) and an increase in the size of Zen's broadband base from 128,000 to 190,000 circuits.  
"We were one of the first providers to sign up to Ofcom's voluntary auto compensation scheme and are also compliant with the regulator's updated voluntary code of practice on better broadband speeds," added Stobart. "We have unbundled a further 300 exchanges to reach our current footprint of 700 and have invested substantively in our core network and data centres. 
 
"I am particularly proud of the investments we have made in our people – Learning and Development programmes, Diversity and Inclusion, higher quality communications, enhanced benefits, hybrid working and more."
 
Tang added: "Five years ago I offered Paul my job as CEO. I have said many times that it was one of my best decisions. Now it's time for me to get back in the driving seat – and I can't wait. Although I was CEO for 23 years before Paul took over, it still holds all the excitement of starting a new job!"