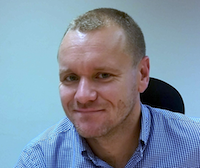 The appointment of Phil Donigan as a Director of White Horse Telecom is reflective of a new phase of growth planned by the Hungerford-based comms and data provider.
Donigan moved from Witney-based STL Communications where he became Sales Director during a near 20 year stint at the company.
White Horse Telecom began its commercial life in January 2006 and according to MD Paddy Coppinger the hire of Donigan will enable the business to shift up a gear.
"Phil brings many years of experience, a successful track record and together we'll shape the next chapter for White Horse Telecom and push the business forward."