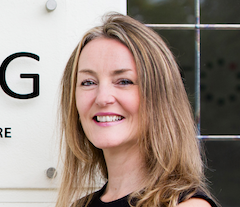 Tollring has strengthened the link between marketing and customer experience with the appointment of Hilary Oliver as Chief Marketing and Experience Officer (CMXO). She was previously Marketing Director for the company.
 
"Over the past 18 months we have seen our addressable market widen in light of new demands for analytics products driven by hybrid working and data led decision making," she stated. 
"This has come at a time where our investment in processes and people has been high. As a result, we have seen the introduction of new releases for Cisco BroadWorks, Webex Calling, Mitel Flex and Microsoft Teams, all of which have served to satiate demand for greater customer experience insights."
  
Oliver's promotion follows Andy Bannister's appointment to Global Head of Sales.