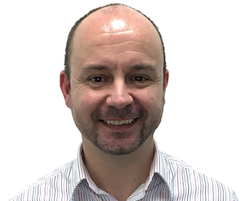 Pragma has appointed Chris Brown (pictured) as Head of Technical Operations. His experience in contact centres, CX and business transformation across the telecoms and utilities industries spans 20 years. 
Tim Brooks, MD, said: "Chris will bring fresh perspectives and approaches to help us continue our trajectory of growth."
 
Sales and Marketing Director Will Morey added: "Chris's experience and support will enable the successful launch of one of our most exciting product roadmaps next year."
The roadmap includes a cloud update, the launch of cloud contact centre and the introduction of a new handset range.