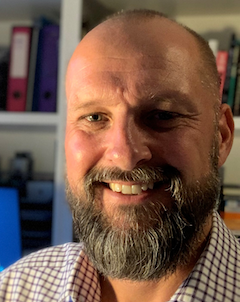 Hot on the heels of its connectivity platform launch in July and the subsequent completion of a refinancing deal Isle of Man based plan.com has pulled in Richard Cotton as Sales Director.
 
He brings more than 20 years of senior management and sales, marketing and operations experience including stints at WeBuyAnyCar, HomeServe and E.ON. 
 
Cotton stated: "Joining plan.com at such a pivotal stage in the business's development is an exciting opportunity." 
 
plan.com co-founder Keith Curran added: "Richard's commercial knowledge and sales experience will be a great addition to plan.com, and coincides nicely with our new business strategy. 
"His vision and team will play an important role in achieving our future growth in the mobile and wider business communications space."
 
plan.com was established in 2013 and has been recognised as one of the fastest growing companies in the UK technology sector, achieving a number one ranking in the 2018 Sunday Times Tech Track 100. 
The firm was also listed in 2019 and 2020 and featured in the FT1000 for 2020.