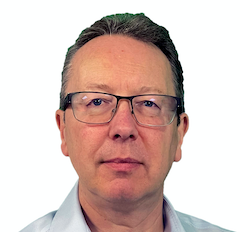 Bluewater-backed security and comms firm Optilan has pulled in Adrian Bannister (pictured) as Chief Financial Officer. He brings 25 years experience in CFO roles and was involved in the buyout of the Sparrows Offshore team in 2000.
He was most recently CFO at Ardyne, the energy technology business. Prior to Ardyne he held a series of similar strategic executive roles across a variety of oilfield services businesses. 
Coventry-based Optilan has a particular focus on the energy, infrastructure, pipeline and rail sectors. And with his combined energy and technology expertise Bannister will help drive Optilan's growth in key energy and infrastructure sectors, according to CEO Bill Bayliss.
"Adrian will focus on strategic financial planning, ensuring Optilan's recent growth continues and the company progresses with its rapid international expansion targets," said Bayliss.
"Adrian knows the energy sector like the back of his hand and has helped PE backed high growth companies like us navigate the industry and achieve, manage and sustain long-term growth."