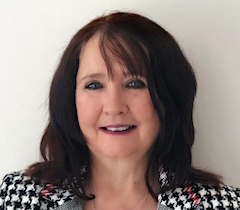 Investment from Livingbridge and the acquisition of Data Techniques have prompted IoT provider North to appoint Coreen Bone as Chief People Officer reporting to CEO Glen Williams. 
She brings more than 20 years experience working across a number of sectors including executive roles at Xerox Business Services where she delivered strategic and operational 'people solutions' at a global level, including the integration of acquired businesses. More recently she was CPO at Allvotec. 
"Following the Data Techniques acquisition it's the ideal time to be joining the business," stated Bone. "I am looking forward to working across the organisation and contribute to a culture that enables employees to reach their potential."
Williams added: "Having previously worked across similar roles within the technology sector, Coreen has knowledge of how to best devise and implement strategies that prioritise people. She also has a deep understanding of business integration and how processes are best streamlined and managed.
"Coreen will play a key role in building a strong company culture based on our core values of creativity, collaboration, community, humility and service."