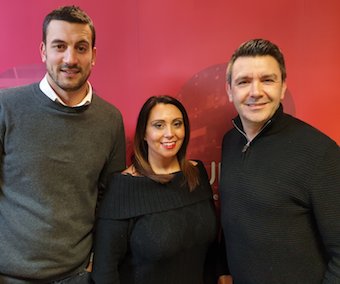 Elland-based Vapour Cloud has promoted Operations Manager Carol McGrotty to the role of Head of Operations and Compliance.
She joined the business in 2013 and was a former colleague of CEO Tim Mercer who previously spent 10 years working alongside her at Virgin Media Business.
 
"Carol has helped attract the three biggest ticket projects since the company was established in 2013, and in 2019 alone, she oversaw the delivery of all client contracts – that's over 4,000 cloud licenses and more than £10m of deal revenue," stated Mercer.
 
"Carol exhibits care, attention, focus and commitment to the business, which means she is an immediate hit with clients and colleagues.
 
"It doesn't matter if she's based in the office or at home in Scotland, the team dynamic doesn't waver."
 
In another promotion Alec Stephens has taken on the role of Sales Manager following a strong 11 months in the position of Account Director.
Stephens has more than 15 years experience in the technology sector and began his career as an inbound contact centre agent, employed and trained by Mercer while at Virgin.
  
"2020 will be a pivotal year for Vapour, as we have our eyes set on up to 50% growth in turnover," added Mercer. "Having the right team in place has therefore never been so important."  
Pictured (l-r): Alec Stephens, Carol McGrotty and Time Mercer