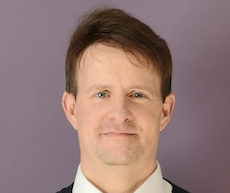 Vapour Cloud has swooped on cloud and network engineer Stuart Hodgkinson who joins the Elland-based ICT provider from the Salford Royal Foundation Trust where he was a senior network technician.
 
Hodgkinson's new remit includes looking after the installation of servers, networks and storage in Vapour's five data centres, and managing the network infrastructure.
Vapour's CEO Tim Mercer said: "Stuart has been involved in managing NHS Trust's virtual infrastructures using VMware hypervisors to virtualise their estates. He's been responsible for implementing the free-to-patient and staff Wi-Fi mandated by NHS Digital; and has held second and third line support roles, which shows the depth of his technical know-how. This degree of insight is exactly what we were looking for."
 
"During my short induction period – before the Covid-19 lockdown – it quickly became apparent that I'll have an environment to thrive in," stated Hodgkinson.
He gained an ICT diploma from the Open University in 2007 and went o to gain CCNA Routing and Switching, Wireless and Security certificates, as well as the ITIL v3 Foundation Certificate in IT Service Management.