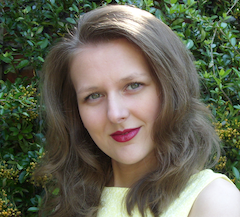 Lauren McManus has joined Gamma as Head of Channel Marketing, a newly created role which sees here assume responsibility for building integrated marketing strategies and driving channel partner engagement. 
Her previous experience includes a notable stint at Daisy Wholesale (now Digital Wholesale Solutions) where she was responsible for steering the rebrand and defining a new market development strategy to acquire IT resellers.
 
McManus was a finalist in the Chartered Institute of Marketing's 2019 Marketer of the Year Award category and featured on the CRN Women in Channel A-list 2019.
She commented: "I join at a particularly exciting time for Gamma which is looking to bring a variety of new and enhanced products to market early next year, including Contact Centre, a WLR replacement, a new mobile proposition, Horizon Collaborate 2.0 and Horizon integration with Microsoft Teams."