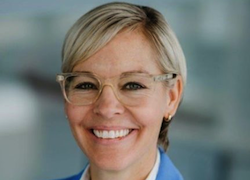 After five years in the Colt Technology Services CEO job Carl Grivner is leaving the business, making way for Keri Gilder who steps up from her role as COLT's Chief Commercial Officer.
Grivner is credited with leading a period of significant growth and transformation at Colt, with his tenure centring around investing in its IQ Network.
"I can't wait to see where Keri takes the business," he stated.
Gilder, who joined COLT in November 2018, added: "You'd be hard-pressed to find someone who hasn't been inspired by Carl and his love for this industry and Colt. 
"The company is in a great position and I couldn't be more excited to lead this organisation."
Colt's Chairman Michael Wilens added: "In her 18 months at Colt, Keri has brought in fresh energy to the business."