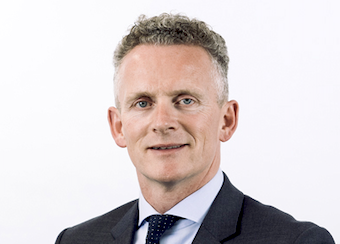 Gamma CEO Andrew Taylor (pictured) is to step down on July 4th after four years in the role, his decision driven by personal reasons and a preference for taking up non-exec positions.
Taylor will however maintain links with Gamma in an advisory capacity until July 2023 when his notice period expires.
Gamma's Deputy CEO Andrew Belshaw will step up as  Interim Chief Exec' on Taylor's departure.
Belshaw joined Gamma in 2007 and served as Chief Financial Officer since Gamma's IPO in 2014. He was recently promoted to Deputy CEO to strengthen and broaden the scope and capacity of Gamma's management team.  
Alongside this appointment, Gamma also appointed Bill Castell as Chief Financial Officer. 
 
During his tenure Taylor has been credited with progressing Gamma's overall growth and strategic development through organic growth, product development and acquisitions that broadened Gamma's technology and product capabilities.   
Gamma also expanded into new geographical regions.
 
Chairman Richard Last commented: "Andrew has played a key role in shaping Gamma's plans for future growth and leaves the business in an excellent position."
Taylor added: "Driven by a desire to spend more time with my family, now is a natural time for me to move on."