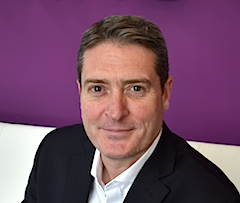 Former Entanet Sales Director Steve Barclay has joined 9 Group as Networks Division MD with a remit to build a new connectivity and IP voice proposition for channel and distribution businesses. 
He was part of the team that led a MBO at Entanet in 2014 and was influential in its integration with CityFibre following its acquisition in 2017. 
Barclay exited in 2019 and in a gap year toured China and India and visited Everest's Base Camp.
"One of my proudest achievements at Entanet was helping to create a vibrant success culture, so a key attraction for me was the positive attitude of everyone I had ever met at 9 towards their business. 
"This was a culture that I knew I would enjoy working in and CEO James Palmer's' vision and energy can be equally persuasive.
"This new role gives me the platform to make a transformative impact and change the way that connectivity and collaboration services are delivered, by providing a frictionless user experience and offering more than just solus connectivity or IP voice solutions.
"The pandemic has changed how and where everyone will collaborate at work forever, way beyond even the most outrageous previous predictions for this market. 
"The opportunity this presents is transparent and I am delighted to have been given a role on the centre of the stage."