Telecoms law specialist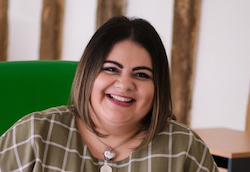 has promoted Georgina Rudak (pictured) as Head of Wayleave.
She joined Trenches in 2019 bringing seven years industry experience including wayleave officer, team leader and managerial roles at Virgin Media.
 
Rudak is now responsibile for several projects with notable brands including toob, FibreNation and WightFibre.
 
"Primarily responsible for liaising with freeholders, solicitors and managing agents, Georgina's goal is to ensure the smooth, efficient and cost-effective negotiation of wayleaves, to enable operators to install, maintain and replace telecoms infrastructures as swiftly as possible," said Trenches founder Sharon McDermott. 
"She also has an active presence at industry meetings and conferences to ensure the team remains abreast with ever-changing wayleave legislation, protocol and best practice."
Rudak added: "Wayleaves remain an often tricky and misunderstood facet of the telecoms world, and unless managed effectively they can prove a costly stall on projects large and small."