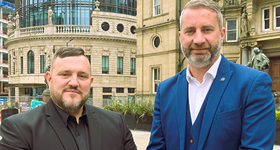 CloudCoCo has appointed Lee Thatcher as Head of Cloud and Innovation to signal the company's transition into a multi-cloud player.
This stepchange has also been fuelled by two new industry collaborations, with Abstract Tech and Ingram Micro UK.
Thatcher brings 20 years' tech experience, eight in senior cloud positions including as Head of Cloud at Optum UK.
CloudCoCo is currently a £25m revenue company, but is driving towards the £100m mark.