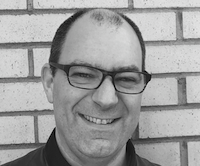 A brace of BDM appointments have strengthened Abzorb's regional presence in central, south west England and Wales, the territories of Tim Loveday who joins after a spell doing consultancy work. His 20 year sector experience also includes time at Nildram, O-Bit, Cable&Wireless, Coms.Com and Gamma - all channel roles. 
Mark Riddell, Head of Indirect, stated: "Tim's pedigree, experience and knowledge of the channel will be an asset to the channel team." 
The company has also bolstered its Scotland and Northern Ireland operations with the hire of Andrew Johnson whose background includes engineering experience and a stint at ISP HighNet. One of his objectives is to recruit more IT centric organisations to Abzorb's channel base.
 
"Andrew's enthusiasm, professionalism and technical knowledge, especially around our hosted proposition, will ensure a positive future in Scotland and Northern Ireland for Andrew, our partners and Abzorb," added Riddell.