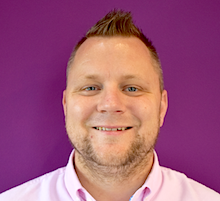 9 Group long-termer Carl Graham has been promoted to the role of Partner Business Manager with a remit to develop channel relationships and stay abreast of industry changes as an advisor to resellers. 
  
He joined 9 almost 15 years ago from Club Communications (which was acquired by 9) and has 18 years channel experience under his belt, including a three year stint at reseller Data Comms. 
 
"The hot topic at the moment is the 2025 network closure," said Graham. "We support partners daily by providing regular updates and advice, as well as educational material and marketing campaigns designed to educate customers and drive sales."
9 Partners MD Adam Cathcart added: "Carl has seen many changes throughout the years, from the days of dial-up to the transition of WLR and the growth of hosted voice.
"His experience made him an ideal candidate for the role. His product knowledge is extensive and he talks authoritatively about the WLR switch off and the opportunities this presents."