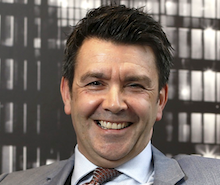 The sale of 3,000 Avaya licenses during H2 2018 marks Vapour Cloud out as one of the fastest growing mid-market cloud voice partners in the UK, according to its CEO Tim Mercer (pictured).
Vapour has witnessed 500% growth in its cloud voice division over the past two years, and the firm expects to sell 4,000 Avaya licenses this year 2019 supported by a just-signed collaboration with Manchester-based Avaya service firm IPNetix. 
The link up aims to strengthen the pre and post-sales offering for Vapour Cloud voice customers in the UK.
 
"There more competition than collaboration in the IT channel, but in combining complementary resources and expertise, clients receive a far more value adding package from the experts in their respective fields," stated Mercer.
 
"We have a huge year ahead of us when it comes to the omnichannel comms solutions we provide to clients, and the relationships with Avaya and IPNetix are crucial components in our onward growth."
 
With net recurring revenue of 96%, Vapour grew by 51% in 2018 and Mercer aims to expand the company by at least another 50% over the next 12 months.