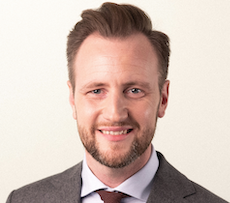 A Nordic-made UCaaS proposition will quickly gain market share across the UK and Europe's northern territories as its creator, Soluno Business Communications, presses the go button.
Domination across the UK and Europe's northern territories remains an obsession of CEO Mattias Ohde, who, to his credit, has shown strong leadership and determination to substantially build on the company's UCaaS market leadership in Sweden. "We see ourselves in three to four years time as the Number One provider of UCaaS for service providers in northern Europe," he stated. "We're now one of the leading UCaaS providers in the cloud, heading towards 200,000 seats."
Expressing his UCaaS ambitions in terms of speed-to-market and ongoing acceleration Ohde falls a whisker short of impatience in his strategy to catalyse sluggish cloud markets. "We're in the middle of a new launch of services and aim to be an integral part of cloud development," he added. "The focus is on pushing our ethos and proposition to markets that are not as cloud-mature as the Nordics, leading with cloud and mobile and doing that well.
"We work with several partners in Europe including Trust in the UK and are seeking new collaborations with SIP and mobile carriers. We are also looking for new collaborations with SIP and mobile carriers. The number of partners isn't the most crucial aspect, we'd rather work with the right ones."
The focus is on pushing our ethos and proposition to markets that are not as cloud-mature as the Nordics
The reality is that UCaaS providers are in a race with each other in this market theatre – and whether they reach their objectives depends on how quickly they move. "Resellers need to be brave," added Ohde. "The ones that can let go of the past and put their effort and power into the future will take a great advantage from that. You can't be successful with one foot on the brake. There's no time for that. If you move fast you'll secure a strong position as a cloud provider. UCaaS will grow by more than three million seats every year, so the potential is huge."
A line of strategy that will help to realise this potential is an open source mindset, noted Ohde. "Instead of trying to compete on all fronts in collaboration, for example, we integrate with other services such as Microsoft Teams or Salesforce," he added. "A buzzing trend is the popularisation of collaboration tools which in turn leads to better integrations with UCaaS. We offer integration with plenty of CRM systems and just released integration with Microsoft Teams. The goal is to offer solutions that work on all units, across all carriers, and can be integrated with an abundance of CRM systems."
The longer term casualties of the market will be the demise of stick in the mud resellers wedded to traditional technology. They will become ever more bruised and battered and polarised from the cloud-focused agencies of empowered mobility. "Everything will be even more mobile driven, and customers will have much higher demands on B2B tools," commented Ohde. "Things need to be as easy to use as many consumer products and, in the end, you will really need to make all services run and work on one common interface. If you're stuck trying to defend old techniques or business models you'll lose. The power of the market is too strong – it's about the customer experience going forward."
Soluno Business Communications currently has 101 employees and generated almost £20 million revenue in 2018. Ohde expects to see 15 per cent organic growth driven by increases in user numbers. The customer base is primarily enterprise clients and indirect partner channels. But the strength of Soluno Business Communications' proposition also lies in its rooting in Sweden and in the dynamics of its formation just a short time ago. In January 2017 SolusBC and Uno Telephony joined forces to create Soluno Business Communications, which claims to be the largest carrier independent UCaaS supplier in the Nordic market, and the first company in Sweden to set-up cloud PBX infrastructure.
Uno Telefoni was founded in 2004 by Andreas Grindelius and Johan Wogel, who ran the company up to the joint venture. They retain key positions in the organisation and remain co-owners. SolusBC was established in 2008 by Martin Norling and Joachim Brandt to offer carrier-independent technology services in the Swedish market. Norling and Brandt also retain key positions in the joint company. "We've been doing cloud business since 2007 and never looked back or tried to defend something from the past," stated Ohde.
If you're stuck trying to defend old techniques or business models you will lose
"Since the merger we've doubled the customer base; and having no big backpack to carry keeps us moving forward fast. It's important not to slow down and we're challenging ourselves and the market every day. Our UCaaS cloud platform is augmented by the full stack of services, including tools for deployment and support, self-service portals and billing – all with a white label option if required."
The language of speed and catalysing change in the market all feature heavily not just in Ohde's strategic discourse but also in the course of his career moves. "I used to work for one of the big telcos in Sweden but saw that I wanted to move much faster into the future and also make a difference," he said. "My previous work has of course come in handy in knowing what not to do. I took everything that the big telcos did, and did it the other way around.
"Our motto now is 'Driving the future of business communications', and when it comes to innovation we try to be one step ahead with a full concept offering that builds on the transformation of the ICT industry – characterised by more cloud with faster and better mobile networks and Internet connections. We need a good highway to provide cloud-based services – the rest is up to us."
Just a minute with Mattias Ohde...
Role model:
Morgan Freeman is a great guy
What talent do you wish you had?
Paul McCartney's song writing skills
Tell us something about yourself we don't know:
I'm a great singer
Your ideal dinner guests and why you would invite them?
The four members of ABBA to trick them into a comeback performance
What do you fear the most?
The more we expand, the more is at risk. Being a risk taker doesn't come without fear, but it's equally uncomfortable as it's motivating
Best advice you have ever been given:
Why wait until tomorrow?
One example of something you have overcome:
The need for eight hours sleep. Sleep is overrated
What could you gladly do without in your job?
Email – it's yesterday's communication tool
Biggest career achievement to date?
To grow something from scratch to what we've created today
What possession could you not live without?
My Gibson J200 Acoustic Guitar
In hindsight:
I perhaps could have run even faster and taken more risks
How do you relax when not working?
I don't see a clear line between work and spare time. For me it's a constant mix, but there needs to be a balance of course
Top tip for resellers:
If you want to succeed or take a new position, let go of the old stuff and go forward at full throttle