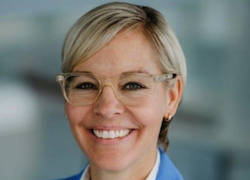 The coming decade will be transformational in the shift to cloud with 96% of senior IT decision makers confident in moving critical business capabilities off site.
The research, conducted earlier this year by the Insights for Professionals Network and commissioned by Colt, studied the views of 255 European respondents working for large enterprises with 500-plus employees, with the respondents all holding senior roles and being responsible for making high level IT or networking decisions.
The study asked how enterprises found their experience of the cloud so far, whether they are undertaking migration projects, their timescales, hurdles faced and next steps for such projects. It discovered that the turn of the new decade will see accelerated cloud adoption, but that there are still several key challenges that must be overcome if a migration is to succeed.
The most significant concern remains security, with 59% of respondents citing this as their biggest challenge. In second and third place are reliable connectivity and system downtime (48 percent and 43 percent respectively).
However, these concerns aren't halting migration projects, with 96% of respondents either quietly confident, or fully on board, with moving critical applications to the cloud. 
In terms of businesses actually placing such capabilities in the cloud, almost half of businesses surveyed (44%) have 50-70 percent of their critical processes in the cloud.
The study also found that 86% of businesses are taking a multi-cloud approach and organisations are also choosing private cloud connectivity with the percentage of companies choosing private WAN (88%) closely aligning with the percentage of companies managing multiple clouds.
Keri Gilder (pictured), Chief Commercial Officer for Colt, said: "Colt has known that a momentous shift towards the cloud has been coming and it's clear from our research that the cloud is delivering on or exceeding expectations for businesses. 
"This means confidence is high as people look toward their next migration projects – with most starting in less than nine months. 
"I was not surprised to learn that connectivity and security are still concerns for many enterprises undertaking their cloud migration journeys. When migrating operations to the cloud, it's critical to work with a partner that has a network infrastructure that connects to the key cloud environments globally."