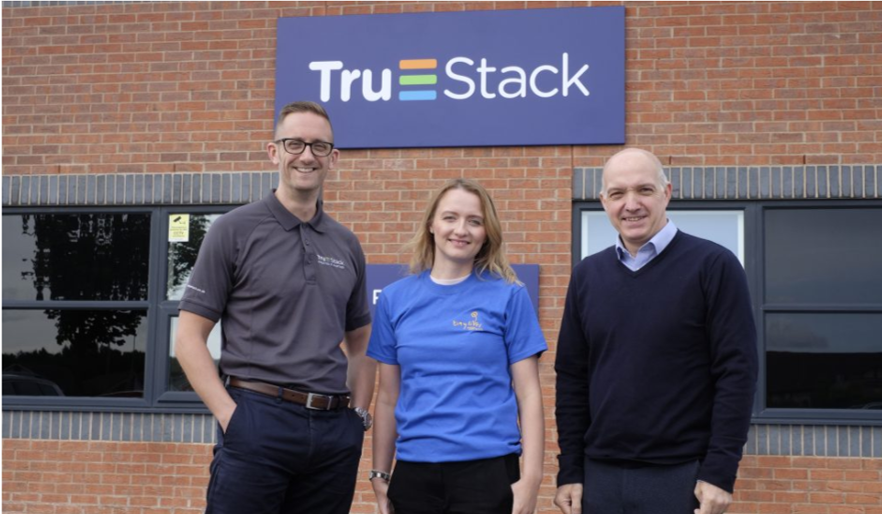 Trustack raised £7,200 during the pandemic to aid the Tiny Lives Trust with its vCreate service, which allows parents and families to receive real-time, video updates on their premature and poorly babies at the Neonatal Unit at the RVI Hospital.
Restrictions forced TruStack to cancel its intended fundraising events, which included a family fun day and sponsored walk in 2020, but inventive virtual fundraising events saw enough money raised to fund Tiny Lives' use of the service during the Covid-19 pandemic.
"Being able to see videos from the ward of their little ones has been absolutely vital for parents who have been isolating, and when there have been restrictions on visiting," said Rachel Hardwick, Funding and Partnerships Officer at Tiny Lives.
"It has always been an important service, but it has really come into its own during the pandemic."
The partnership between TruStack and Tiny Lives came about after the charity helped Trustack Directors Russell Henderson and Paul Watson through difficult times.
Henderson said: "I know what it is like to spend long periods of time in hospital with a poorly baby.  For those parents who live a long distance from the hospital and their child is in hospital for a long period of time, this service is invaluable."
Watson added: "As an IT company, the vCreate system seemed like a natural choice; using technology to help families keep in touch and see their babies when they may not be able to physically get to the ward during potentially difficult times."